PURSUIT OF HOPE
Pursuit of Hope is a feature-length documentary that tells the story of the Haitian amputee football team as they seek a spot in the 2014 World Cup of Amputee Football.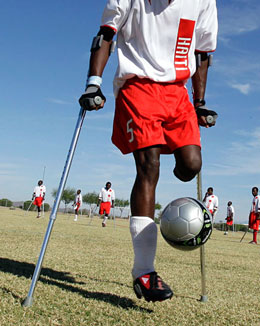 AMPUTEE SOCCER
Operation Go Quickly believes that an amputee soccer program can drastically change the perception of people with disabilities.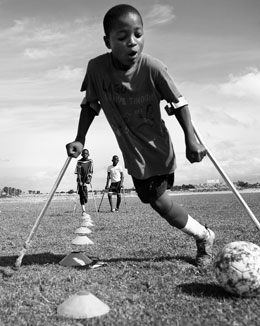 On February 14, 2018, Dr. Fred Sorrells and Kurt Chappell traveled to Haiti on a hearing mission. Kurt will be visiting with former hearing patients to re-test, repair or replace hearing aids, and with new hearing-impaired people for new hearing aid fittings.
Following the hearing mission, Dr. Sorrells will stay behind to conduct a 3-day amputee soccer training camp.
CAN YOU HELP US WITH A CASH DONATION TODAY?
Your donation enables Operation Go Quickly to provide help and opportunity to the most disadvantage people on Earth.
Donate Now