Dr. Fred Sorrells recently returned from a trip to Haiti to facilitate preparations for the Haiti womens team to visit Guadalajara for a friendly exhibition October 6-7 and the men's participation in the World Cup.
A highlight of his Haiti stay was taking their mens and womens teams to meet the US Ambassador Michele Sison. Sison a career diplomat who started her career in Haiti in 1992. She served as US. Deputy Representative to the United Nations (2014-2018) and U.S. Ambassador to Sri Lanka, Maldives, Lebanon, and United Arab Emirates. She has also served tours in Iraq, Pakistan, India; Côte d'Ivoire, Cameroon, Benin, Togo, and Haiti.
As Fred was planning the visit with the Ambassador's press Attache, he mentioned it would be good to use an open space to demonstrate. Turns out the Embassy has a small football field near the main building. So the entire teams' visit took place at the football venue.
Ambassador Sidon was totally enthralled with our game. She is super enthusiastic that Haiti has a womens program as she's widely recognized for her work with domestic violence issues and combatting trafficking in persons.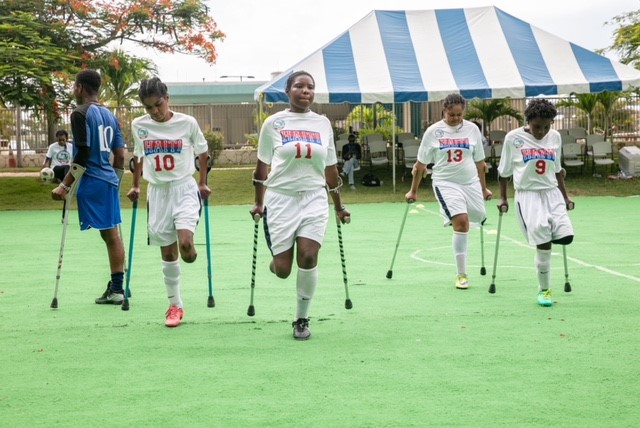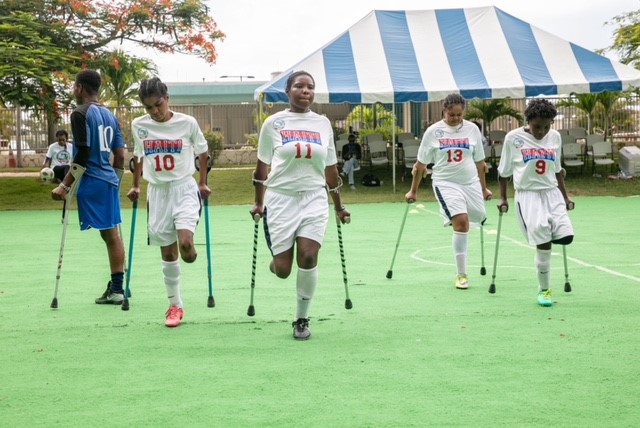 Based on our conversation I believe we have a strong advocate for our WAFF womens program in the ambassador. For starters she going to facilitate US visas for Haiti's mens and womens travel to Mexico later this year.
Dr. Fred Sorrells wrote, "I am so blessed to be involved with such a great sport that's totally changing lives of the marginalized in places like Haiti for the better."